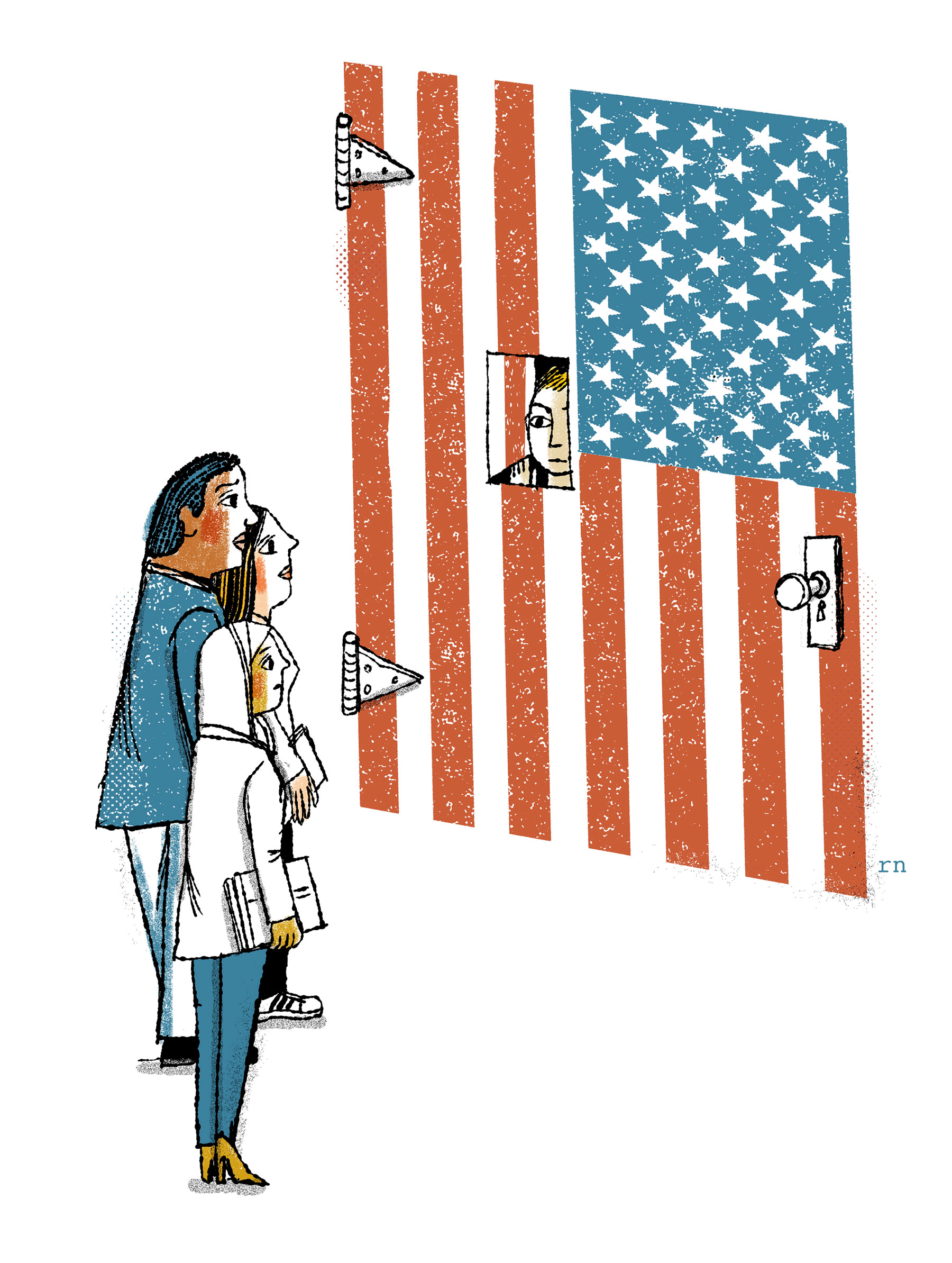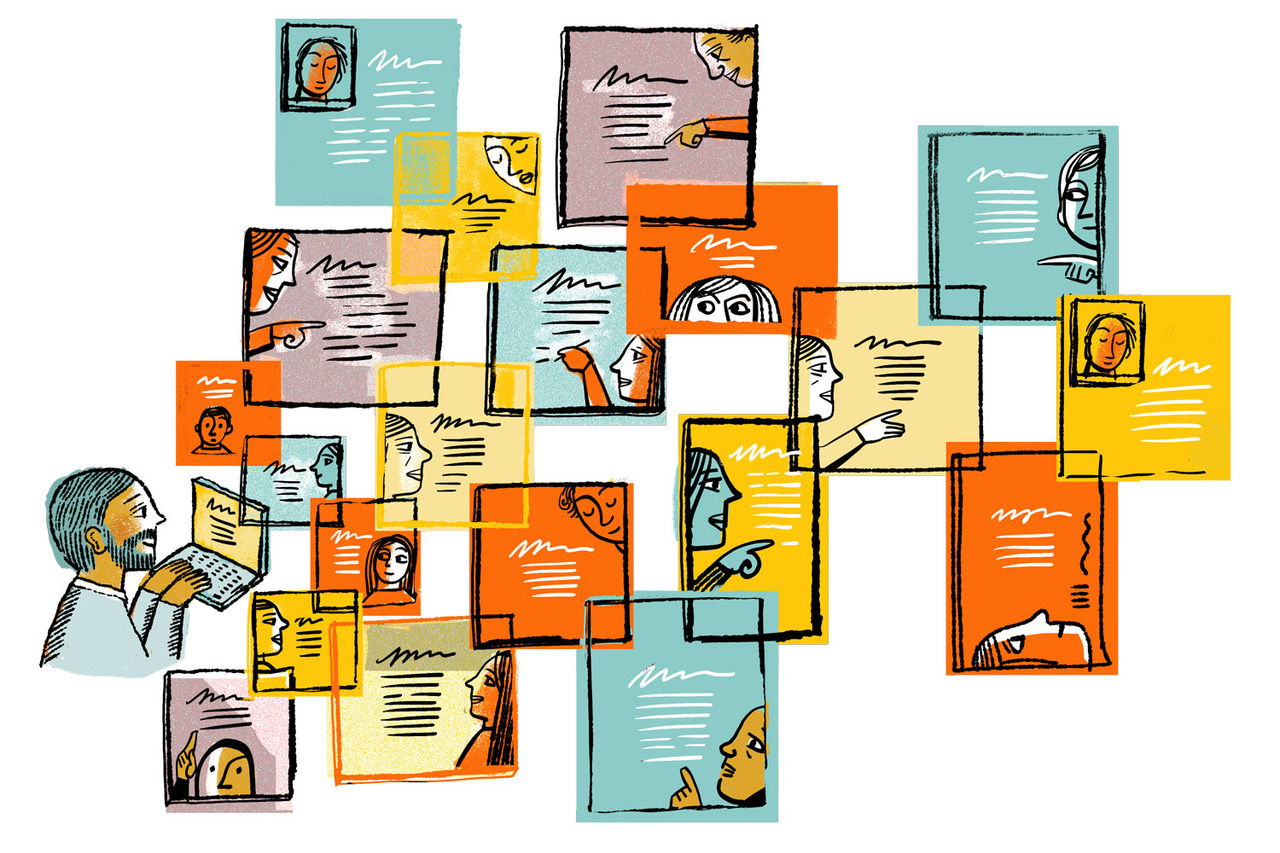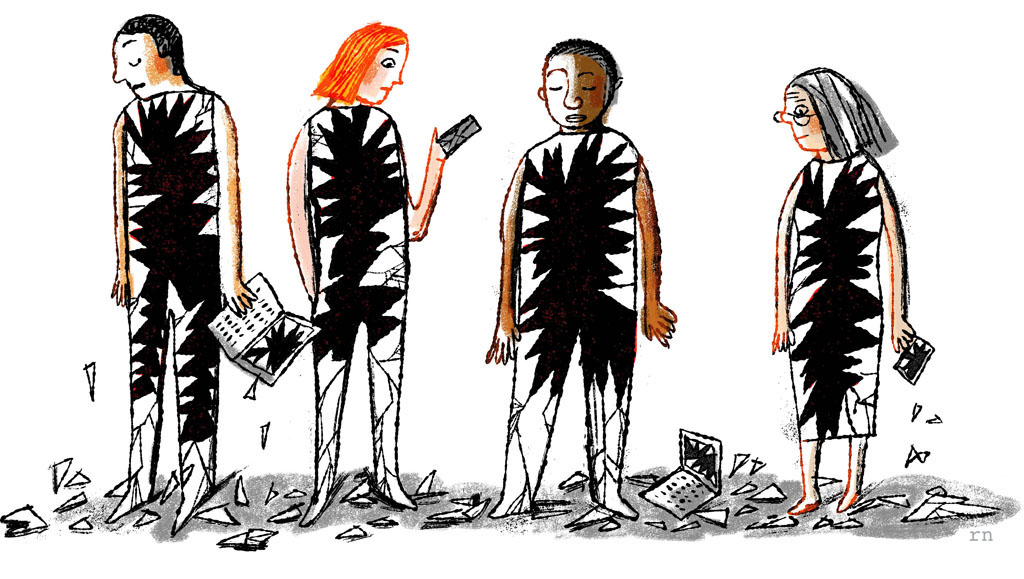 Childcare at universities: Expensive to nonexistent. Science Magazine
Tricycle Magazine: Buddhism for everyone.
The State of Our Union… Middlebury College
Opera News September '19 Issue. Trent Johnson, designer.
Opera News September '19 Issue. Trent Johnson, designer.
Live Happy Magazine. I loved the shoes so much I took an unused sketch to finish...
Reevaluating Data: Science
School Library Journal: Kids talk. They're smarter than you are.
My heart is in Puerto Rico. Science Magazine
Opera Stars! American University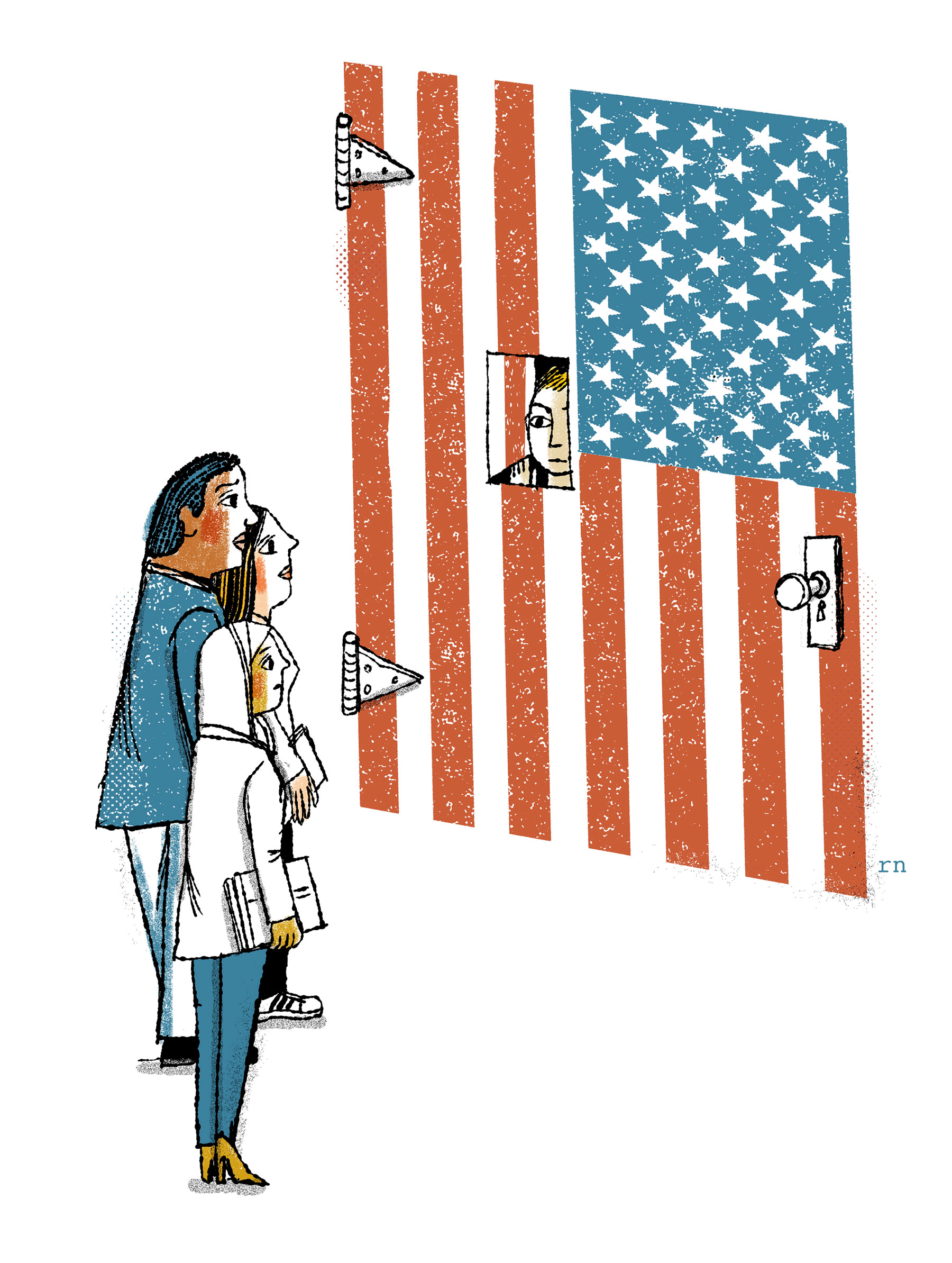 Trump's Immigration policy: Middelbury College
Expectations of others… Science Magazine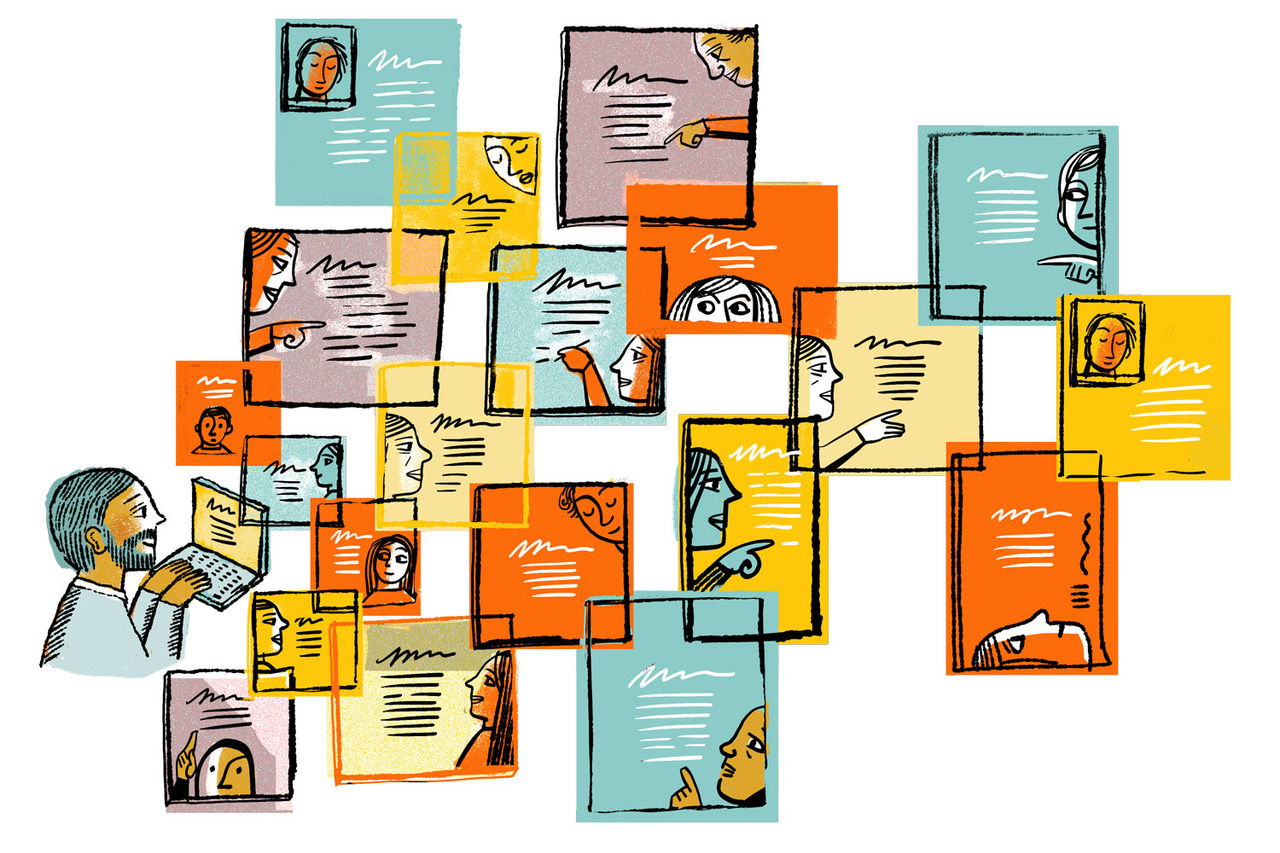 Sharing research online: Science
'Merica- Oberlin Magazine
Community Makes Us Whole: Back cover, Live Happy Magazine
Middelbury Magazine: Trump dreams!
Dreamers. Science Magazine
Writing about politics in 2019: LATimes
Opera News: Bringing Opera to the people!
Election Aftermath; Hartford Courant
Federal Loan Backlog: NYTimes
Opera News: Wagner's Ring followers. It's a cult.
Opera News: The morbid introspection of contemporary American Opera. Full page.
Middlebury Magazine: Trumpspeak
Search: American Academy of Science
Protecting your kid's identity; NYTimes
Twitter Wars- Marquette Lawyer
Opera News: Full page for a story about being gay in the Eisenhower Era. Society of Illustrators Annual, 2017.
New work- finishing unpublished sketches.
Bike rentals everywhere! Dallas Magazine
Starbucks! Wall Street Journal
WSJ: The Squeeze on the middle class. American Illustration Annual, 2016.
The Enlightenment is Working: Section cover for WSJ. Things are getting better all the time in historical terms...
Workload. Science Magazine
Barron's: Section cover, Best financial advisors, 2016
Opera News: The Flying Dutchman. Spread.
Dallas Magazine: Too much drunken fun is destroying our neighborhood....
WSJ: Prodidgy fund managers...
Education Week: Evaluating teachers.
WSJ: Kid's guide to surviving the holidays.
Science Magazine: Climbing scientist!
Brunswick Business Magazine: Data drain: Cover.
Marquette Lawyer: Hamilton & Jefferson & the design of the Supreme Court. Hamilton won out.
NYTimes: Zen and the art of managing risk.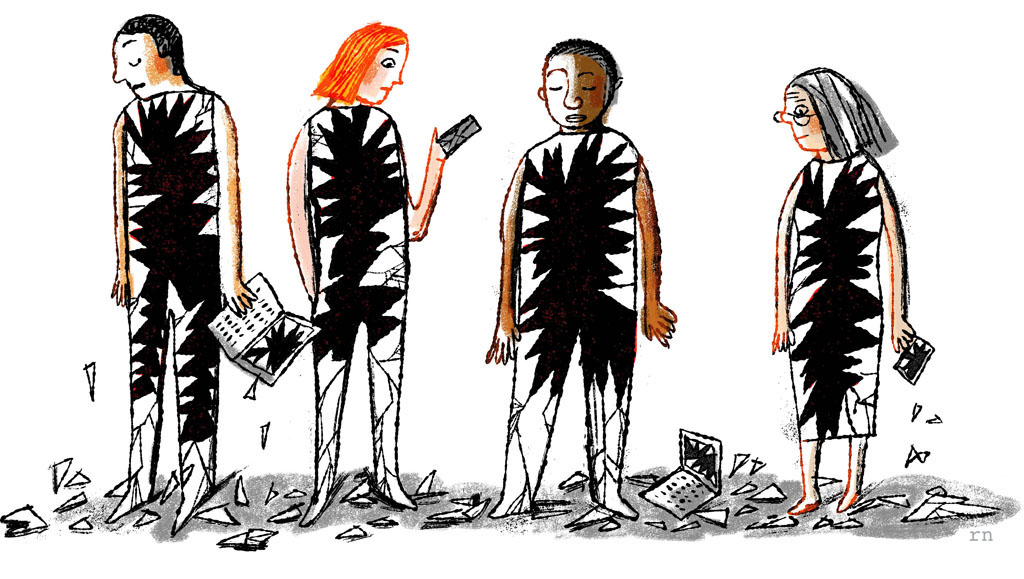 Hartford Courant: How to tell friends and family that you have cancer.
NYTimes: Cuts to Medicare.
NYTimes; Money cannot buy happiness.
From Kieth Haring: The Boy Who Just Kept Drawing, with Kay Haring
Opera News; Trump goes to the Opera (funding)...
Dartmouth Magazine: Refugees
NYTimes: Your financial makeup.
Hatford Courant: The Banality of Racism
NYTimes; Medical Records!
Science Magazine: Off the tenure track.
Live Happy Magazine: Overcoming adversity: Full page.
Solitary for Children; Chicago Tribune
Children's Inner Lives: Dallas Morning News
Out of Syria; Science Magazine
The Great Recession: Middelbury Magazine
Japanese Potty; Slate.com
Hartford Courant: Summer culture.
Science. Liking looking for a black cat in a dark room. Columbia University.
Reading to kids. Chicago Tribune.
Series of dysfunctional relationship illustrations for WSJ!
Summer movies! Hartford Courant